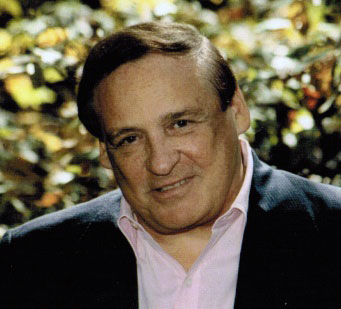 A Tribute to Our Founder
A.R. "Rick" Custard
Rick was born in Youngstown, Ohio in 1929, and seemingly, Rick was an entrepreneur and leader from the day he was born. As a young man he was always working and creating opportunities to provide for and to enhance the financial quality of life for those close to him.
Rick went to work as an adjuster trainee for Burton and Chism, a local adjusting company in Ft. Wayne, Indiana. In that job he seized the opportunity to learn all that he could through hands on training, by reading extensively about business and claims adjusting and by studying late nights to complete his CPCU. In a few short years, Rick, the born leader and entrepreneur left his job as an adjuster and opened his first office in Ft. Wayne in 1962. As all who knew Rick would have expected, he did not stop at one office but opened 11 more in the next 9 years and in 1971 Rick opened the company's first regional office in Des Moines, Iowa.
CIA continued its' steady growth and in 1992 he relocated the Corporate Offices from Ft. Wayne to Atlanta, Georgia. That same year, CIA became the largest privately held insurance adjusting firm in the country, a designation that remains to this date. Becoming the leader did not slow entrepreneur Rick down at all. The next two decades became a period of growth through acquisitions, and CIA expanded its presence in the U.S. as well as internationally in Canada and Latin America by buying or partnering with smaller companies. Rick recognized that great companies only survive when they grow.
When this entrepreneur and leader opened his first office in Ft. Wayne he had the vision, formulated the strategy, and implemented the actions necessary for CIA to become the industry leader it is today. This self made man knew the value of strong management, and he acquired the best talent in the industry to help lead the company.
All who knew Rick recognize the loss of his passing, knowing that the world has lost one of its truly remarkable American entrepreneurs. He was a leader and protector of his employees, and those who worked with him responded to that leadership by helping grow CIA into the company it is today. Rick's spirit is still working; however, he has left the company in the very capable hands of the excellent CIA management group. CIA will continue to prosper and grow in the future because of the strength of the organization Rick built over the years. His legacy will live on.