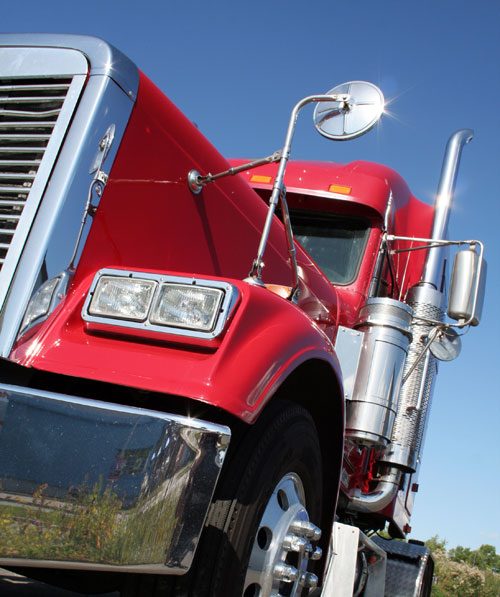 Our clients can count on expertise and service when they utilize Custard Insurance Adjusters' Heavy Equipment Division. The unit is comprised of adjusters with extensive experience in and knowledge of the industry, vital components of quality heavy equipment claims handling.
Our goal is to deliver a top-notch, consistent product throughout the country. The unit will manage your heavy equipment claims while providing guidance to the individual field handlers to insure accurate, well documented and timely physical damage appraisals and valuations, each and every time.
In addition to providing technical knowledge, the unit has access to all available repair and valuation publications and resources.
Clients can expect to receive services unrivaled in the industry and we stand ready to assist our customers with the following types of heavy equipment:
Tractor / Trailer
Construction Equipment
Cranes
Agricultural Equipment
Motor Homes and Recreational Vehicles
Boats and Other Marine Apparatus
Oil Field Equipment
Specialty Heavy Equipment
Heavy Equipment Services
Desk Review: Our most value oriented service. Simply supply us with any photos, estimates and receipts you have. Our experienced Heavy Equipment Specialists will audit the provided estimate or supply a desk appraisal and give a recommendation on the value of the claim.  ACV and salvage bids are available at an extra cost.
Benefits include faster turnaround time and lowest service cost
HE Express: Leveraging the technology of the ubiquitous smart phone, we will email or text a link to the unit owner which will allow them to provide photos of their unit and the damages. Instructions are provided to assist the owner in providing usable photos. The photos will automatically upload to our claims system. Once the photos are received one of our HE Specialists will prepare a desk appraisal of the damages along with an ACV and salvage bids, if appropriate. On repairable units, an agreed price will be obtained if the owner has a shop preference.
This service is best suited to units that are drivable or are obvious total losses
No need for the unit owner to download and install an app on their phone
HE Express will provide a faster turnaround time and lower cost than a traditional appraisal
Shop Agreed Price: With this service, the shop provides us with photos and their estimate. One of our HE Specialists would then work with the shop to negotiate an agreed price for loss related repairs based on critiquing the shop estimate or preparing our own appraisal. A pre-loss ACV and salvage bids will be obtained where appropriate.
This service is meant to be used when the unit is at a collision repair facility
Applicable to any type of equipment and any level of damage
Will provide faster turnaround and lower cost than a traditional appraisal
Full Appraisal: This is our traditional service where an adjuster meets with the owner and/or shop, inspects the unit and CIA provides an appraisal. Agreed prices are obtained when the owner has a shop preference. Pre-loss ACVs and salvage bids are provided where appropriate.
Provides personalized service to the unit owner
Additional requested tasks can easily be handled by our adjuster while on site
Best for difficult or questionable assignments
Subro Audit: Our HE Specialists can help by reviewing your subro demands. Provide us with the demand and documentation you receive and we will give you a report that will help you pay the correct amount on your subro demands.
We verify that listed repairs are loss related, apply use of aftermarket and LKQ parts where appropriate, verify repair operations, labor rates and labor times to ensure repair costs are in order
Subro audit is a cost effective way to control your subrogation costs
Additional Heavy Equipment Services
Cost Effective Desk Reviews
Downtime Analysis and Settlements
Settlement of Total Losses
Handling Salvage Disposition
Collector and Special Interest Auto Appraisal and Valuation
Diminution of Value
It is our goal to offer our customer the most efficient and cost effective solution to your heavy equipment investigations while providing consistent superior service.
Heavy Equipment Division Contact Information