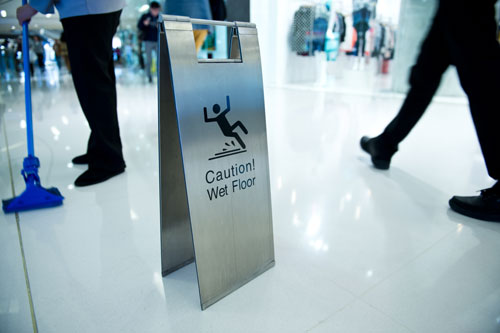 Custard established its Slip Resistance Testing Program to assist our client partners in determining the relative safeness of a surface in relation to accepted standards. Utilizing the patented EXCEL (formerly known as English XL) Slip Resistance Tester, we can accurately measure surface safeness in real world conditions. Testing can apply to floors, stairs, ramps, and outdoor walkways. We provide results, comments and recommendations in connection with surface safeness and liability exposure. The benefits of slip resistance testing include:
Enables claim professionals to determine liability exposure in fall claims and set case strategy.
Provides information to confirm or refute liability allegations.
Identifies potential subrogation and recovery sources.
Increases leverage in negotiations as some attorney represented claims evaporate.
Produces Risk Observation Report information for loss control and underwriting.
Reduces loss and expense dollars incurred by promoting efficient claims resolutions.
Permits informed decision making through superior knowledge.
Slip Resistance Testing Program Contact Information